Our Complete Range Of Exceptional Seating Solutions
Conserve space in a room with this retractable seating option that easily folds away! Its ability to be custom fit to a space while considering particulars, including ceiling height and sightlines, makes it highly suitable for theatres, gymnasiums, lecture halls, casinos, arenas, and churches.
Custom Options Include mobile, manual, or electric fold-down options, bench or upholstered seating, recessed in an alcove or under a balcony, wood and material features, aisle lighting, railings, colour, and removable drapes and/or panels.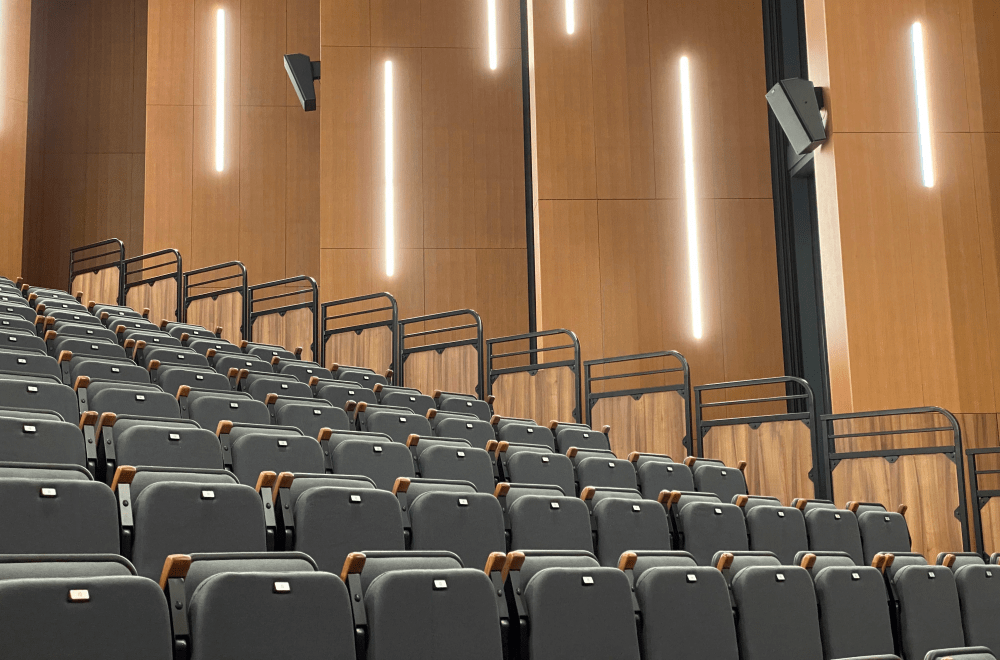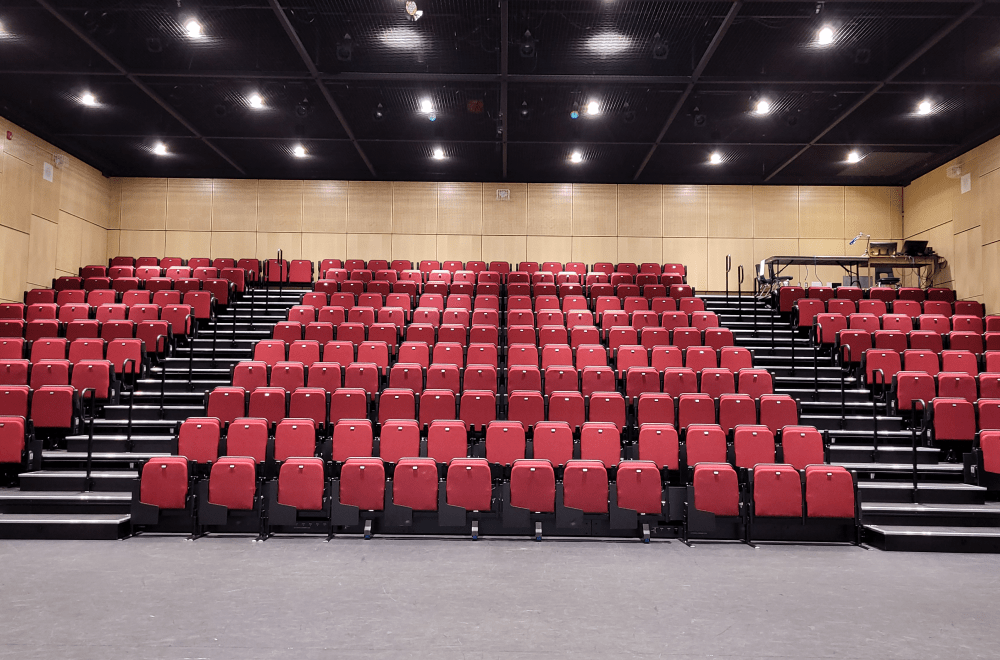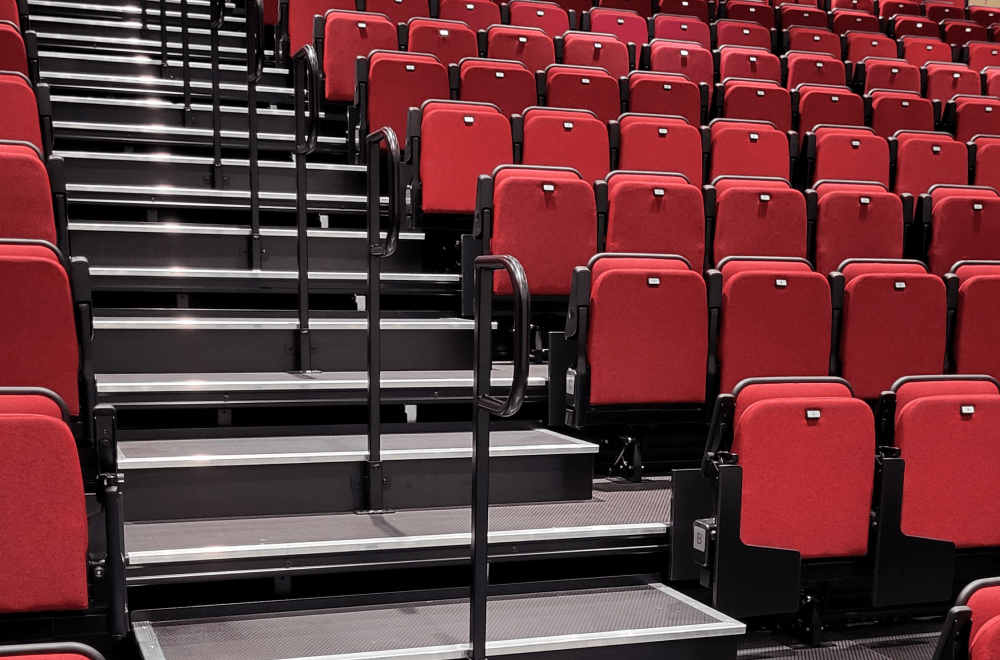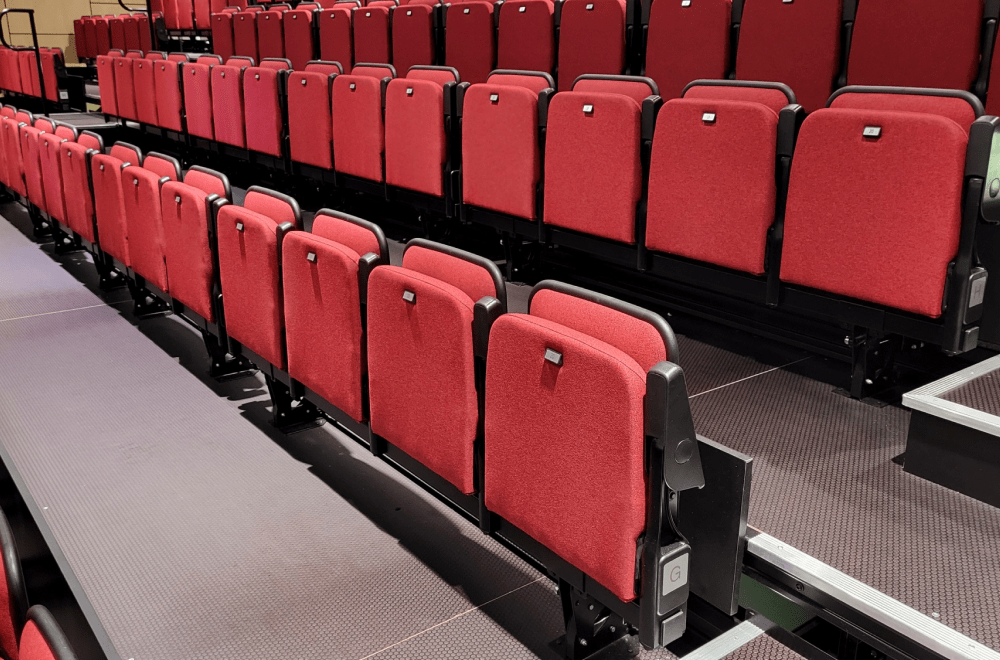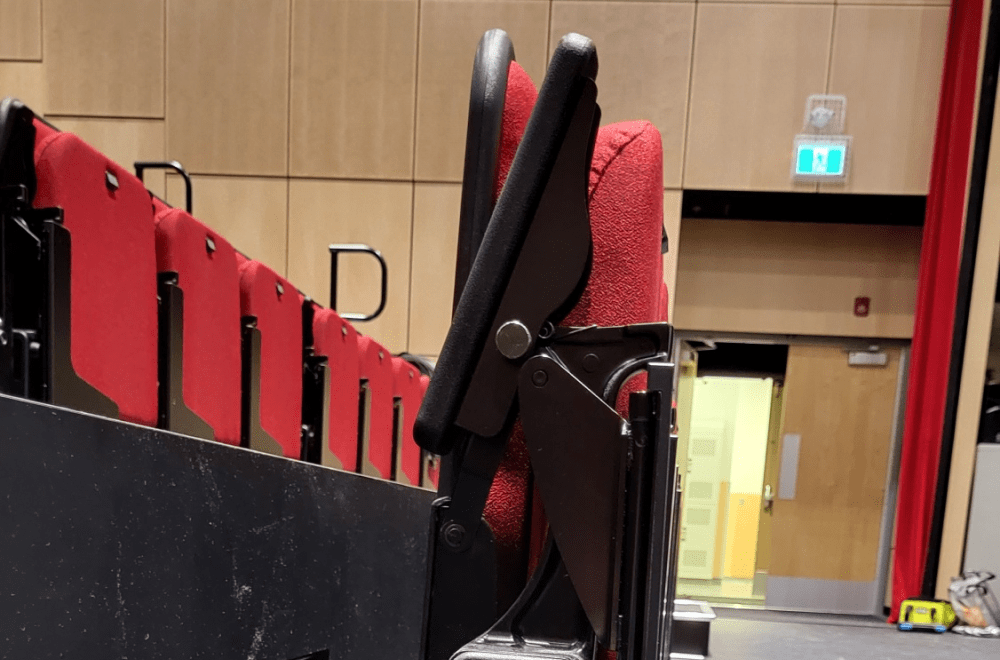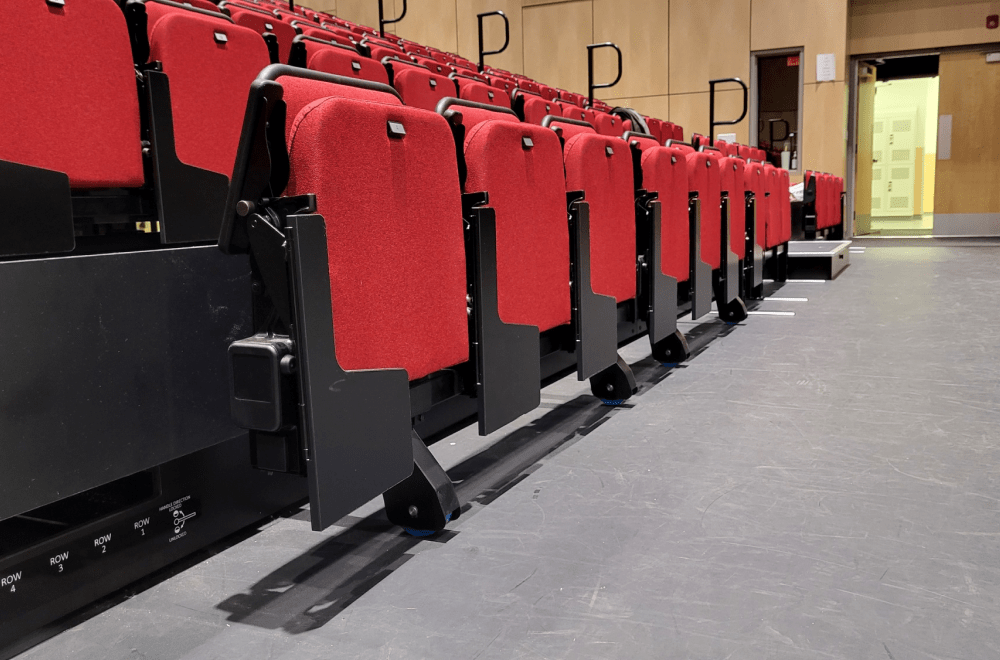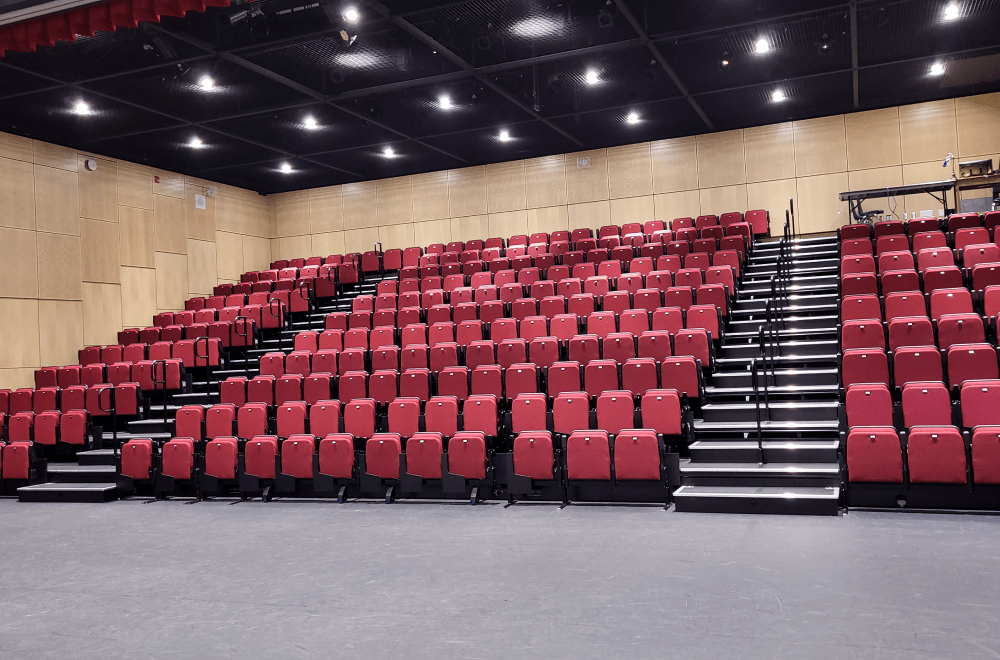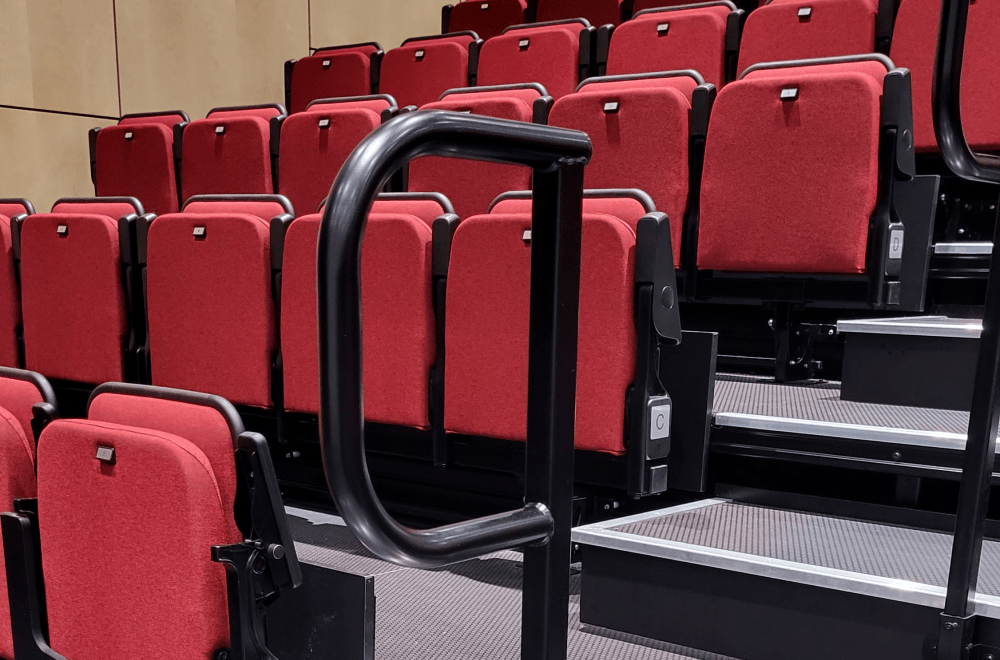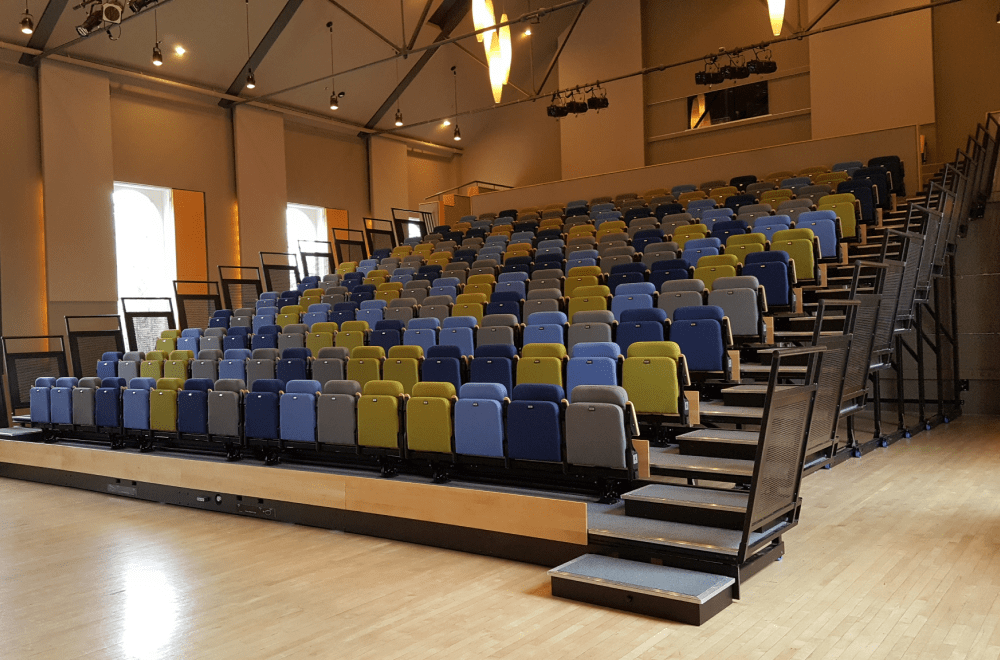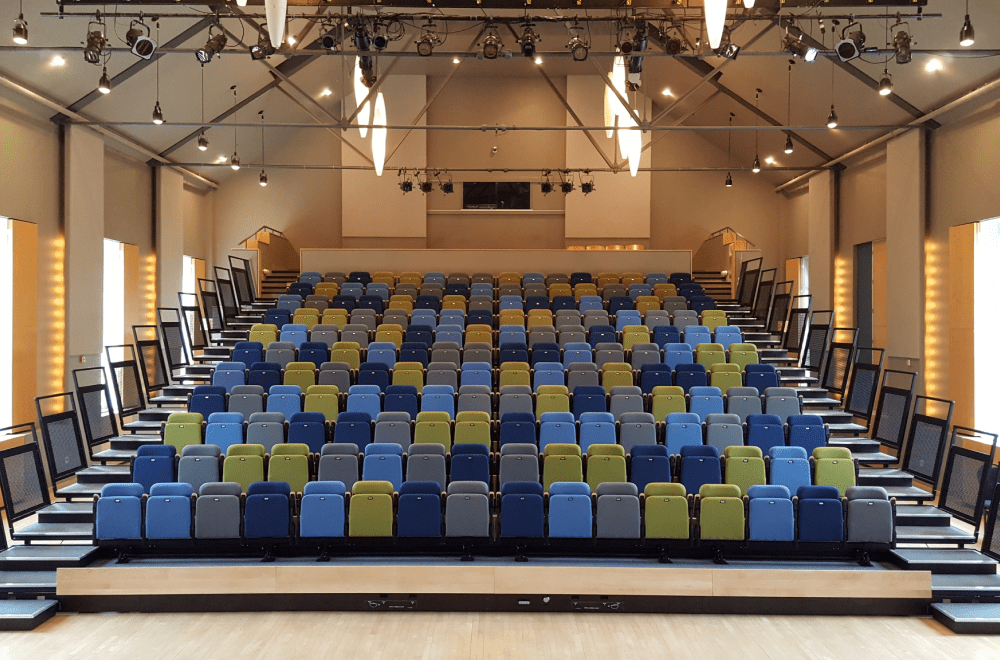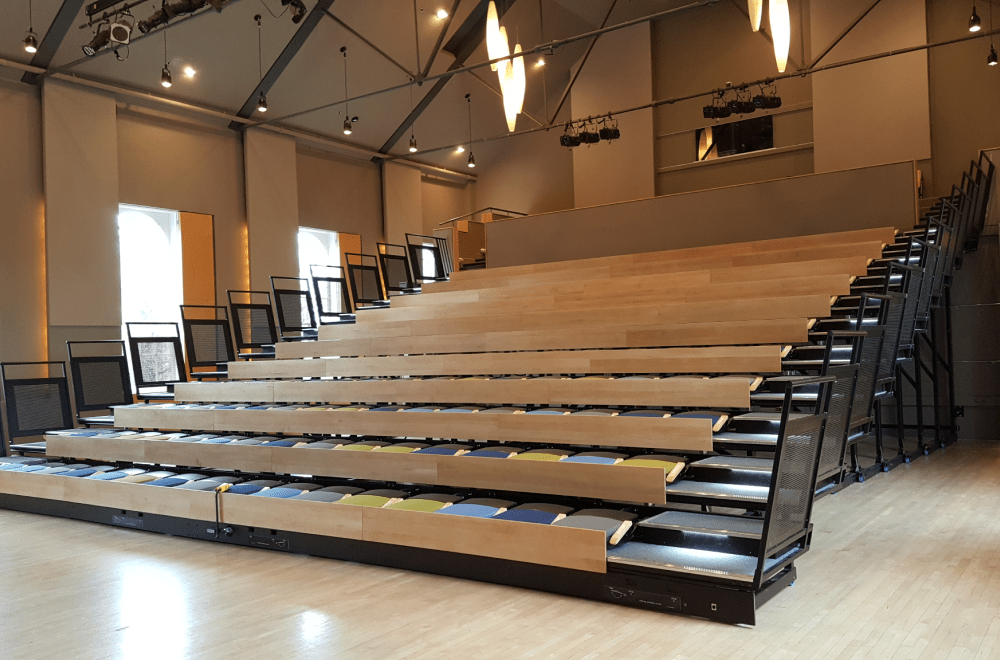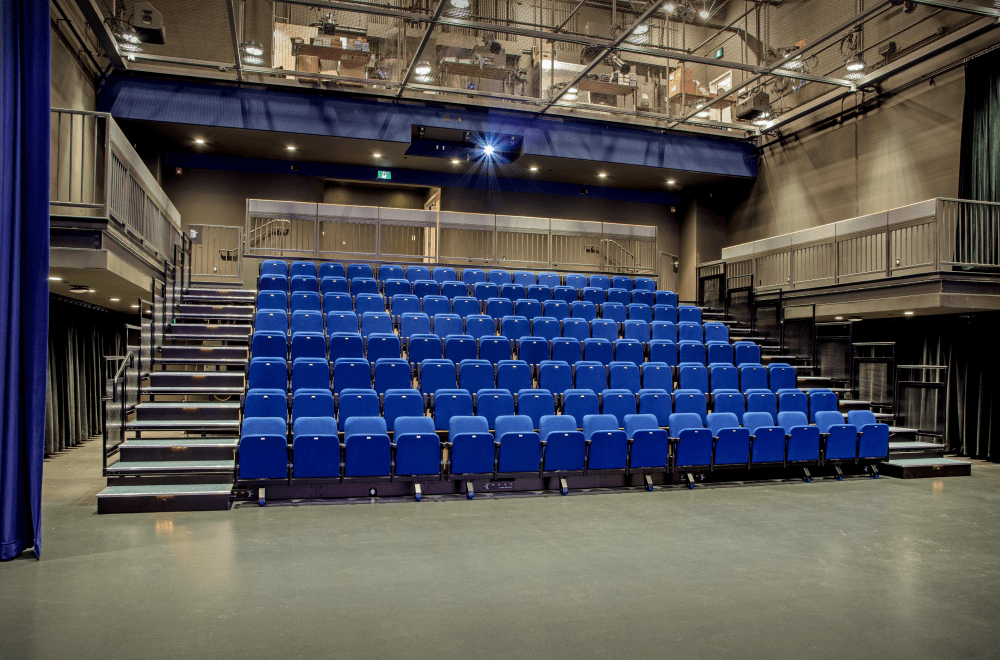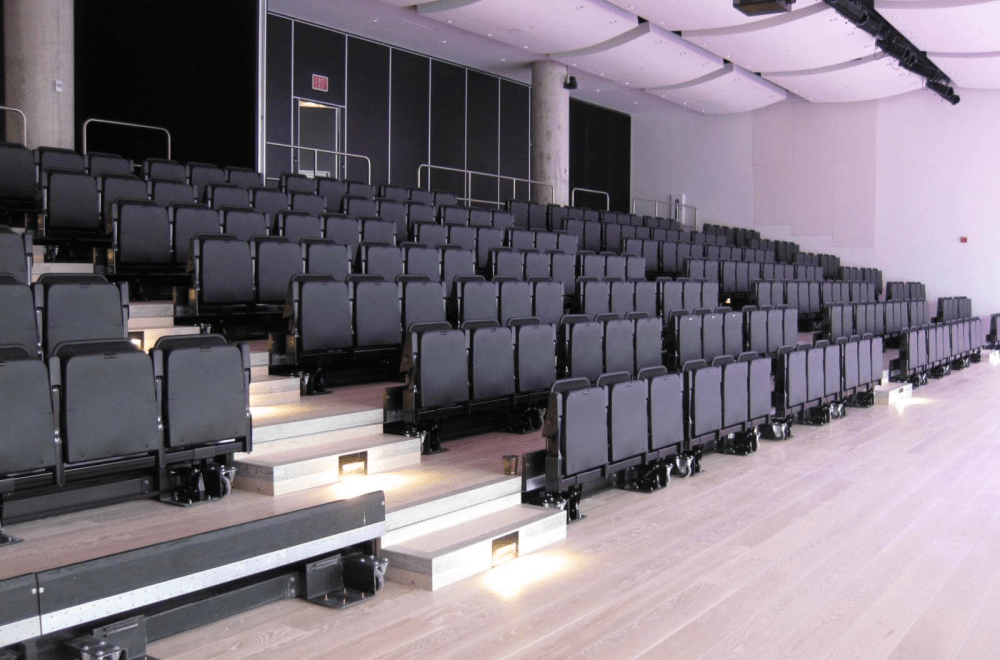 Stadium and Arena Seating
Sports complexes, schools, and stadiums are excellent locations for this type of fixed seating. Designed to be safe, comfortable, and withstand the environment, these durable products are available in branded colours.
Custom Options Include retrofitting existing facilities, colour, plastic/upholstered seats, bench seating, armrests, how the seats are affixed to the floor, aisle lights, row lights, seat numbers, and cupholders.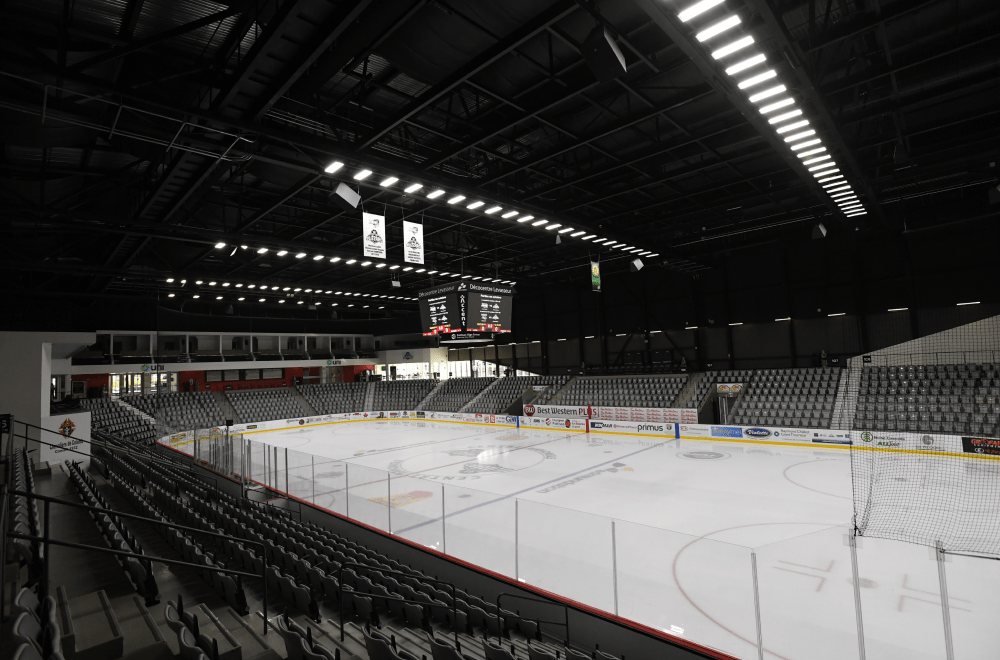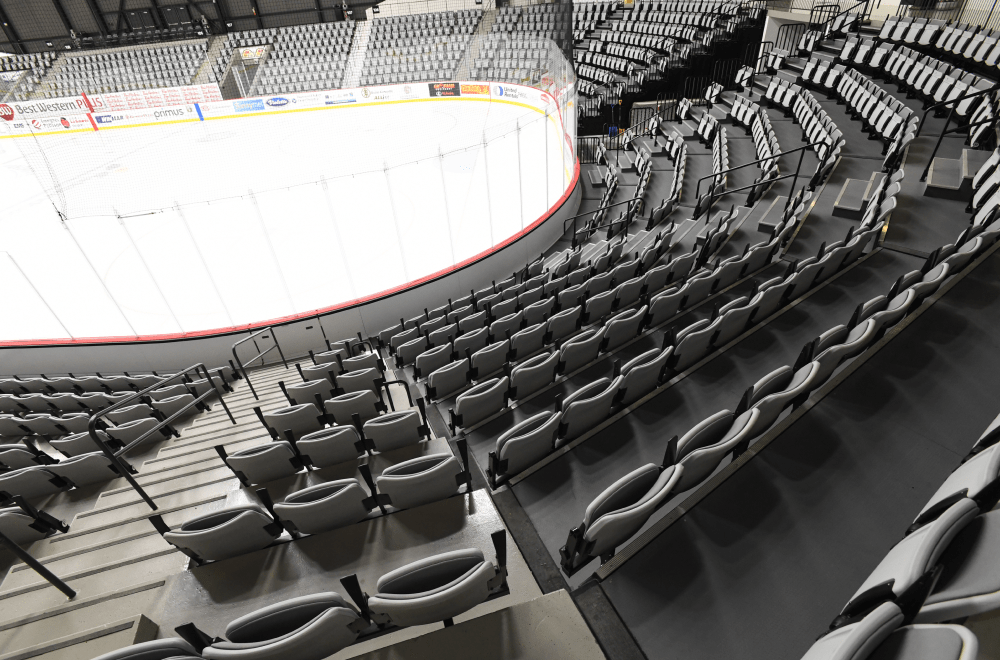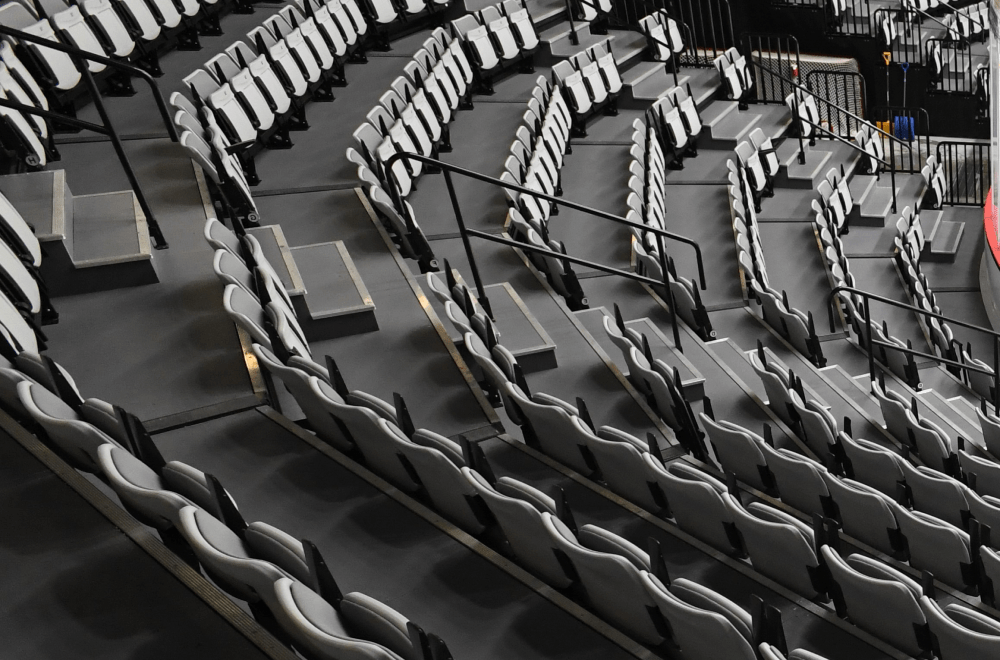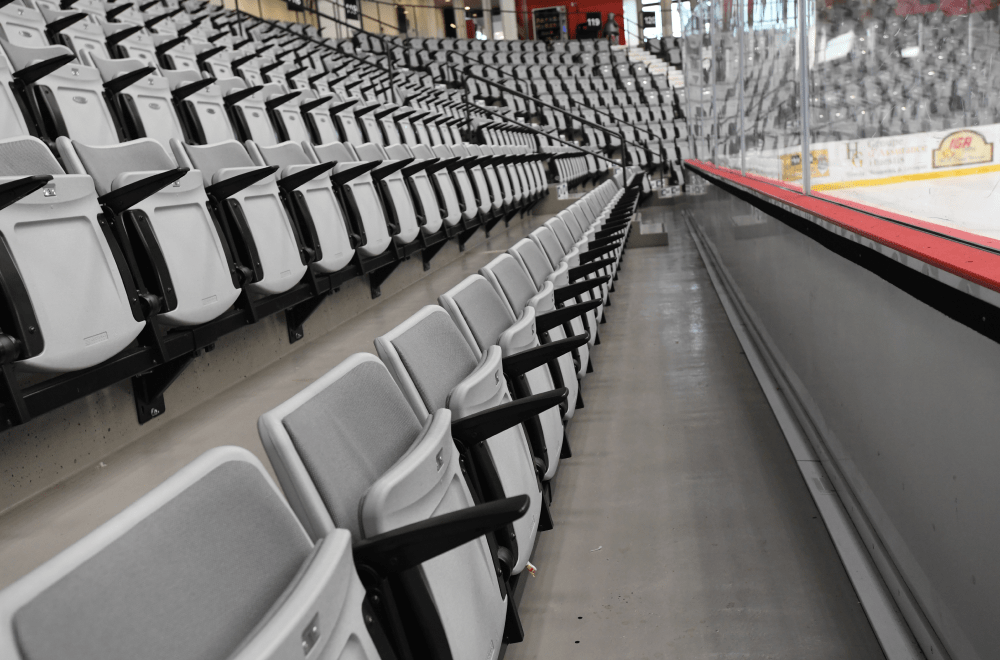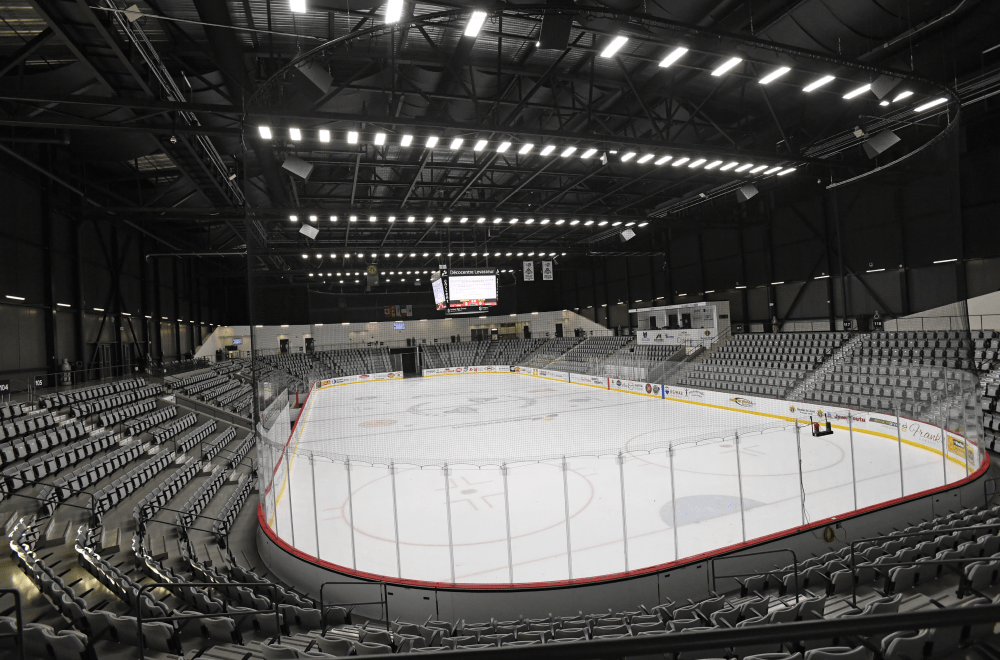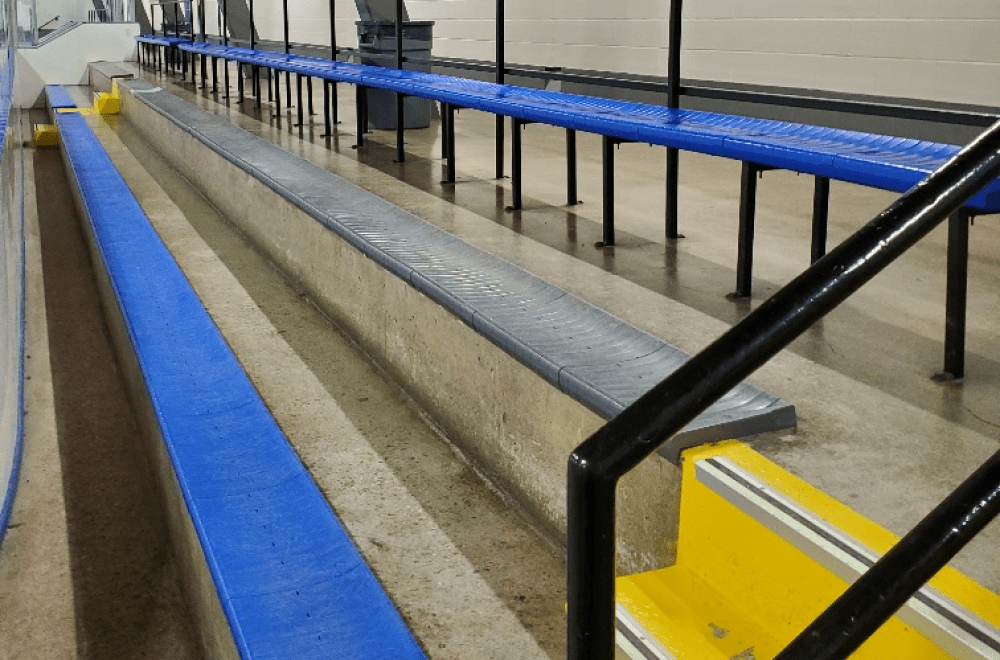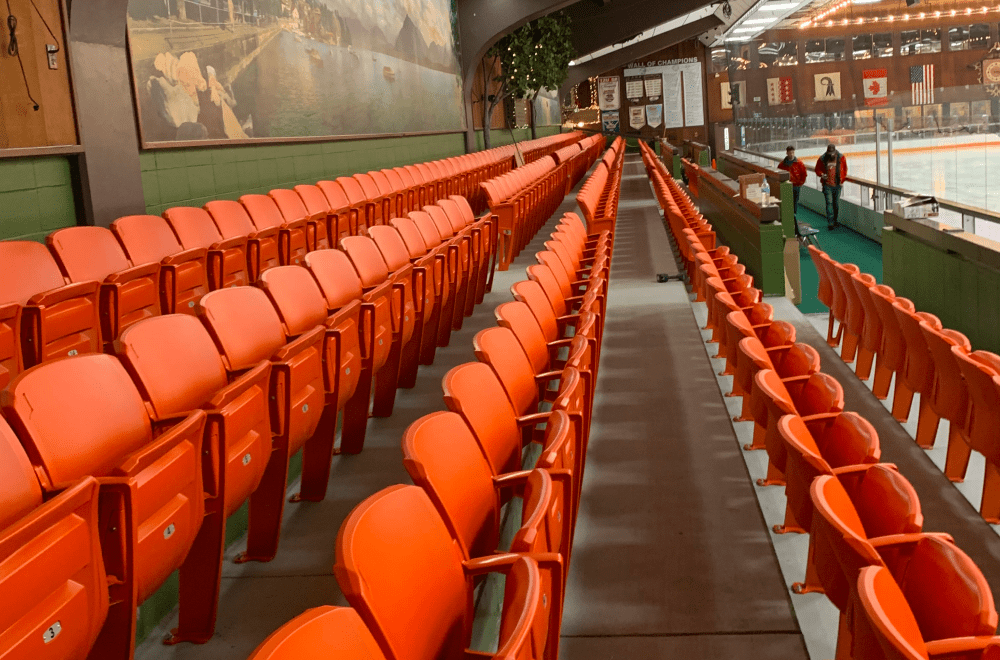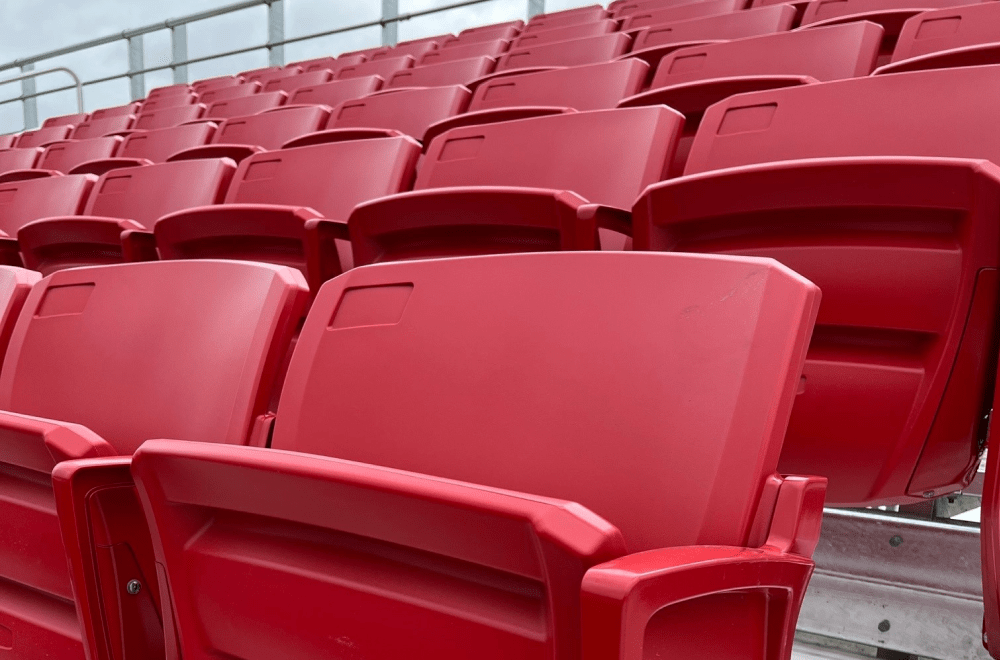 These mobile seating solutions provide the answer for venues that require additional versatility during special events (such as gymnasiums, schools, arenas, and convention centres). Durable, portable, and safe, these flexible seating configurations also offer high maneuverability.
Custom Options Include colour, team branding, backrests, individual seats or bench seating, aisle lights, railings, and matching portable chairs.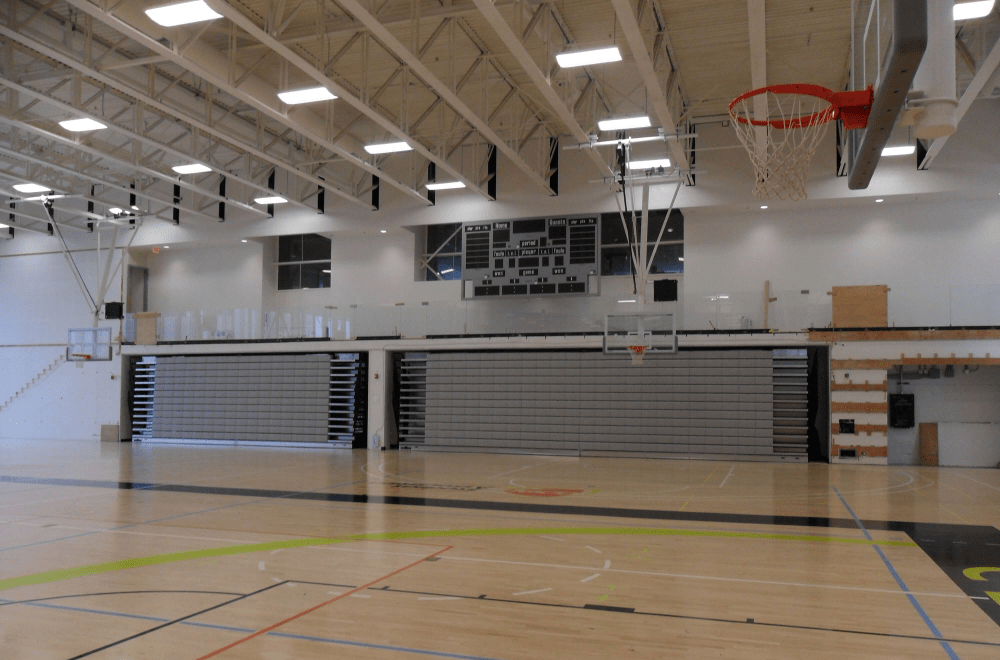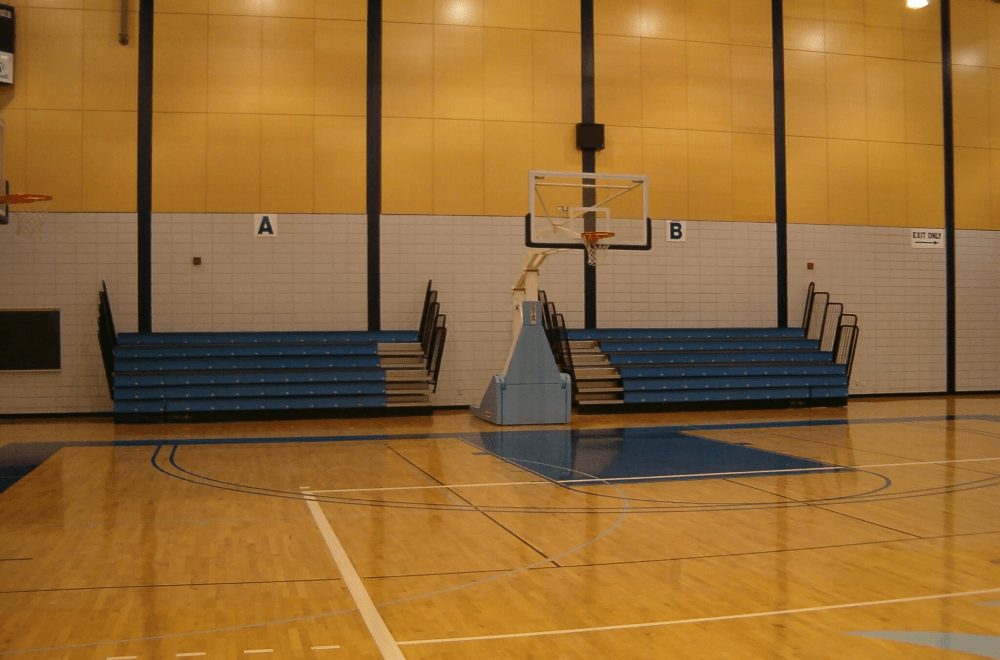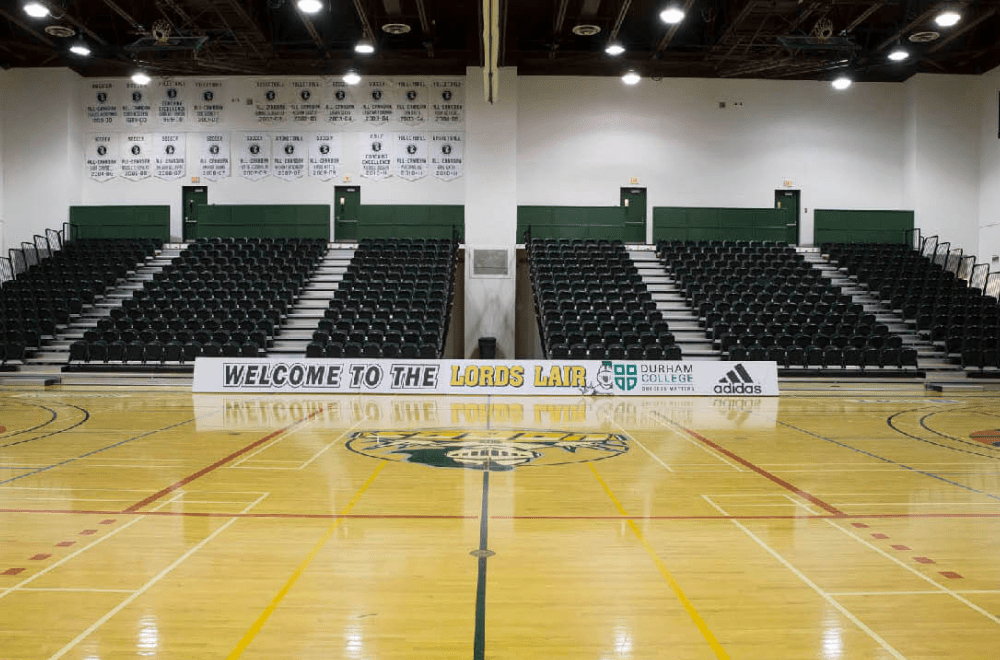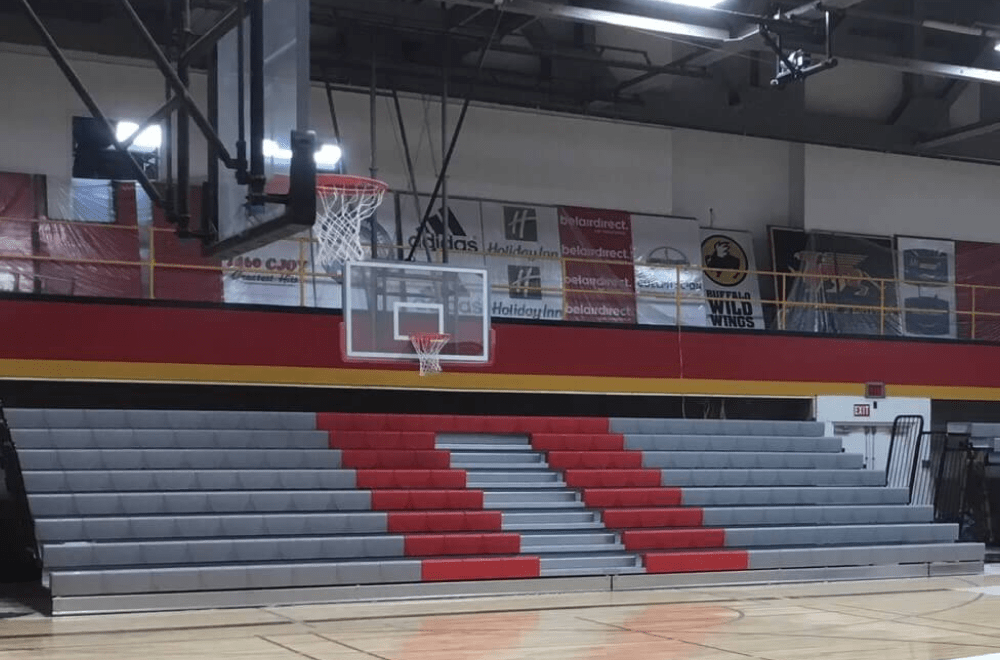 Portable stages contain seats that can be fixed to or placed on, making them suitable for schools, churches, ceremonies, concerts, outdoor events, speaker events, hotels, and community centres. Being lightweight, they're convenient to transport and are multipurpose. Easily integrate portable staging with your pre-existing platforms or stages.
Custom Options Include colour, folding designs, transport options, height, platform size, drapery, skirting, backdrops, ramps (accessibility), stairs, safety railings, and tiers.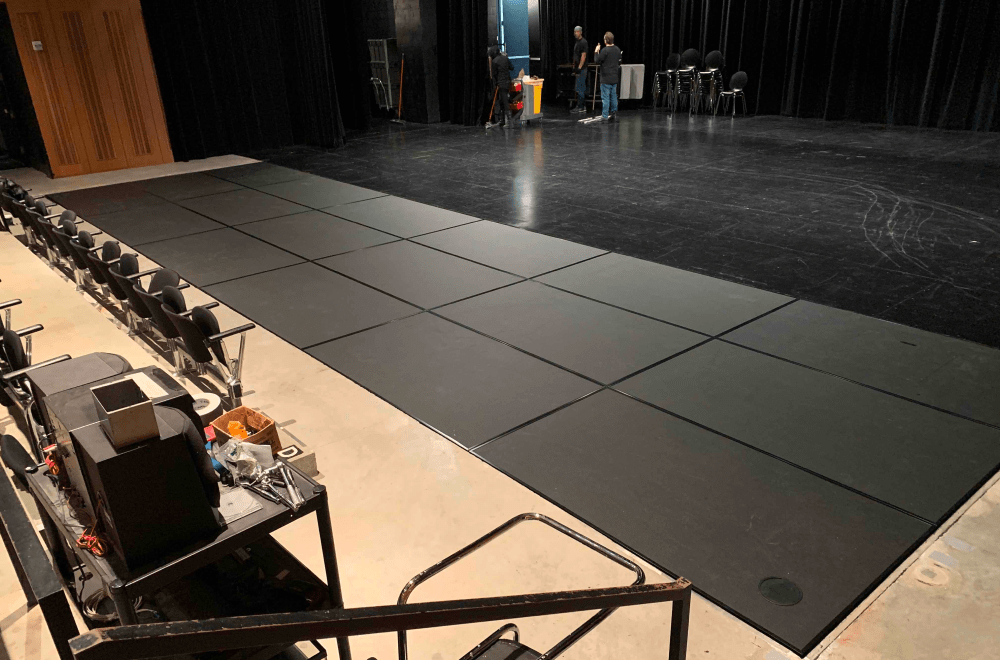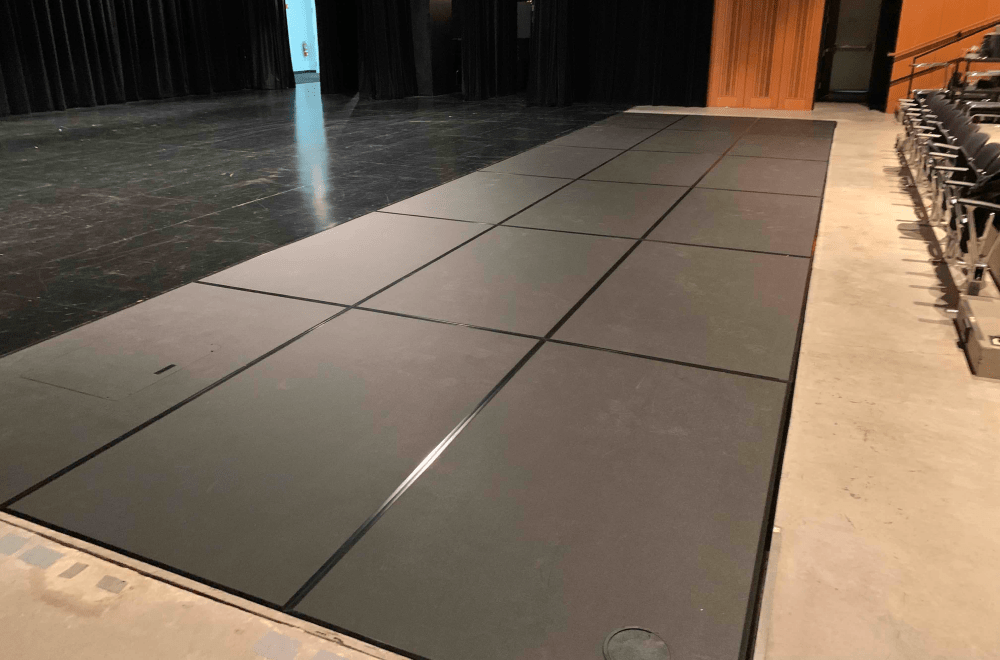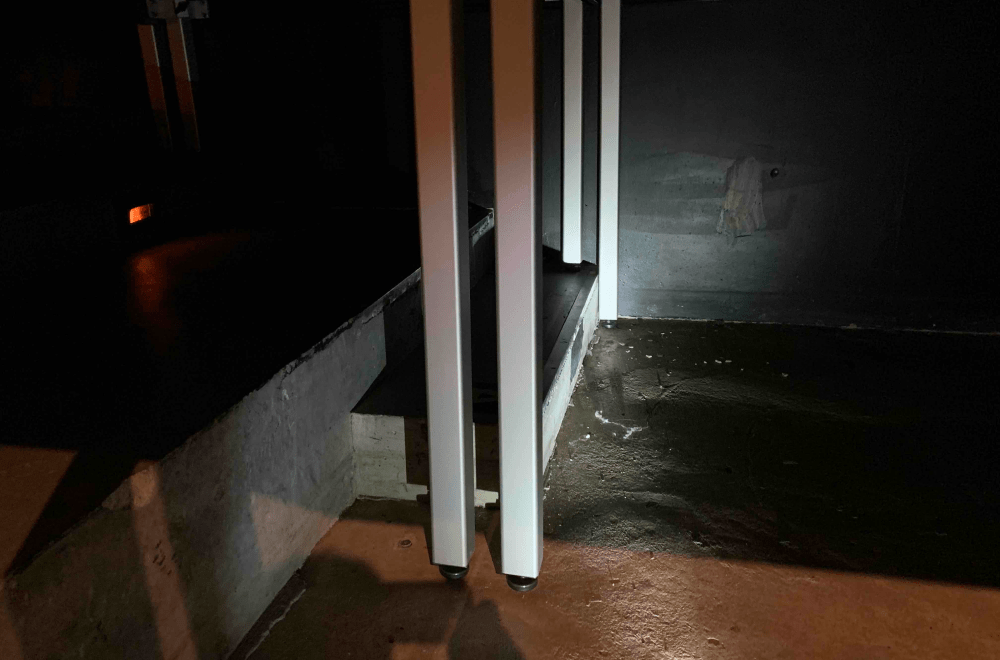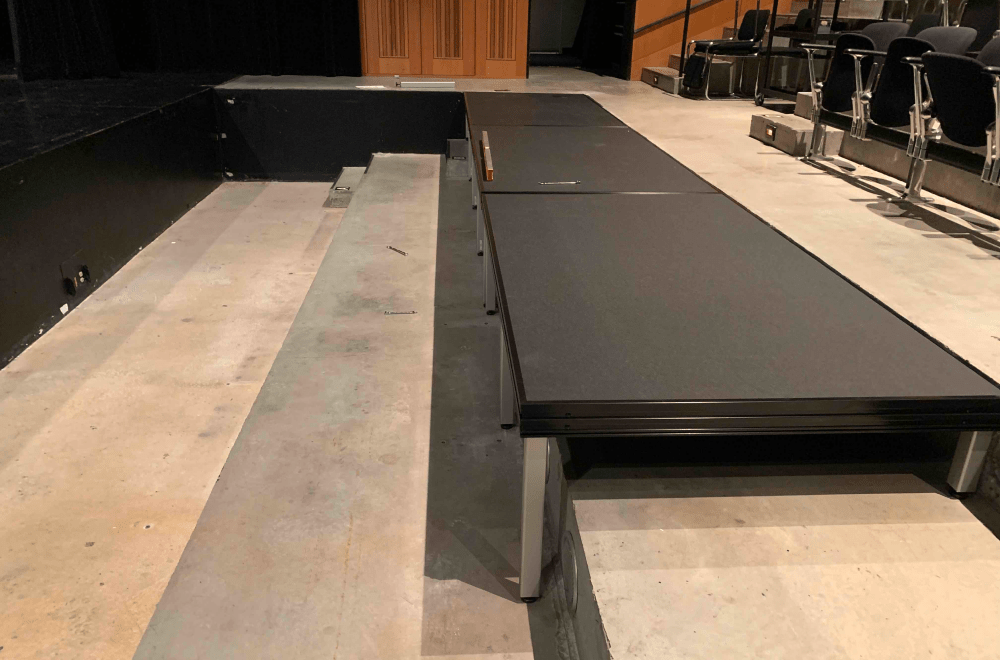 With its ability to be easily set up and dismantled, this mobile seating solution is best in gymnasiums, theatres, concert halls, and stadiums. Conveniently create VIP seating in your branded colours, make additional floor seating for events that match your pre-existing seating, and meet ever-changing accessibility compliance regulations.
Custom Options Include chair width, tablet arms, wood features, logos, upholstery material, and colour.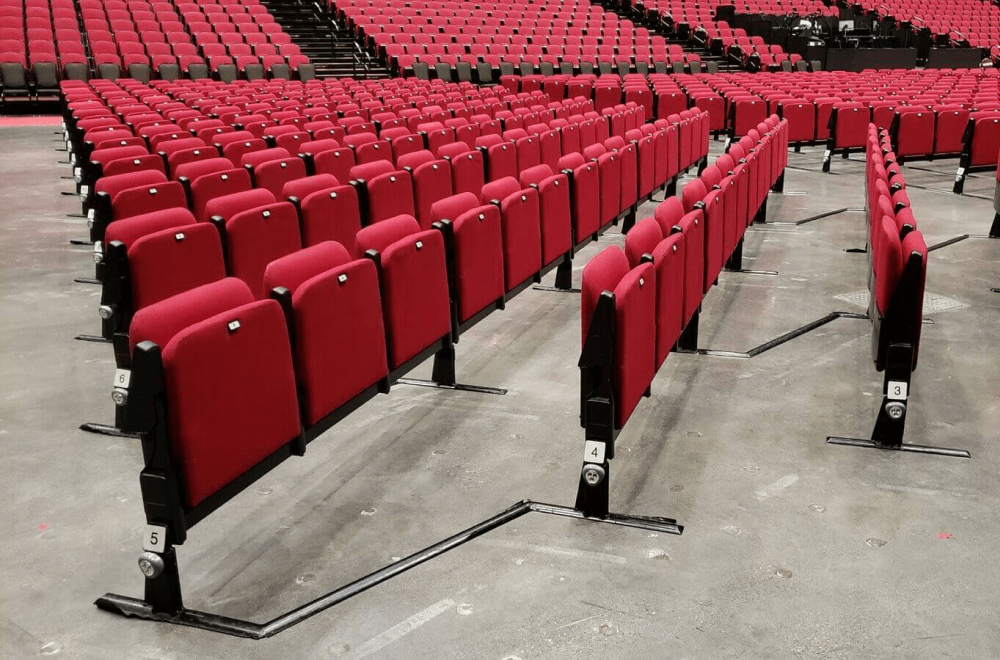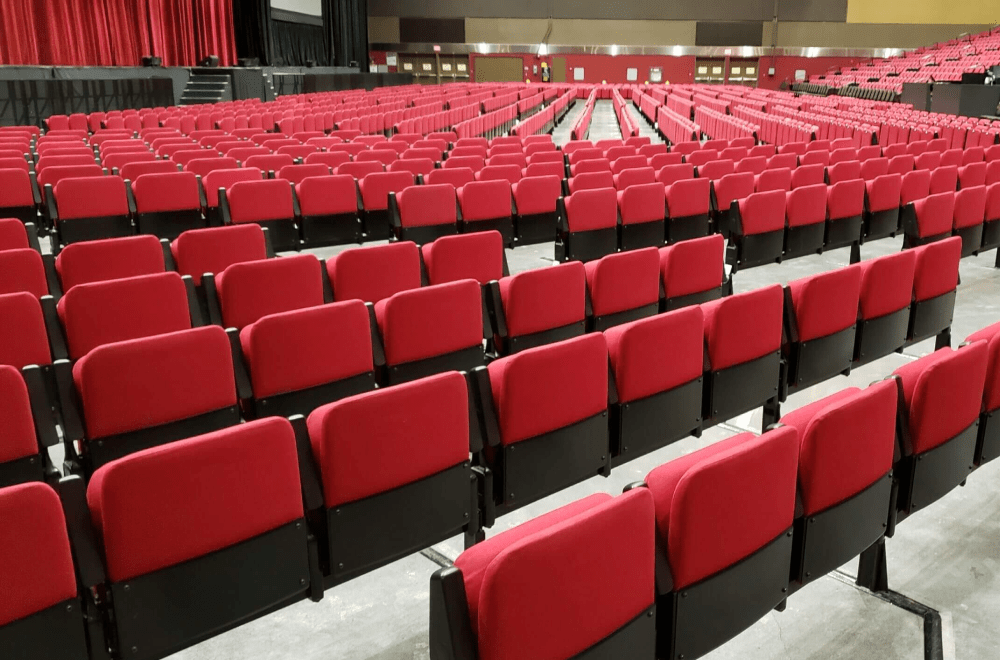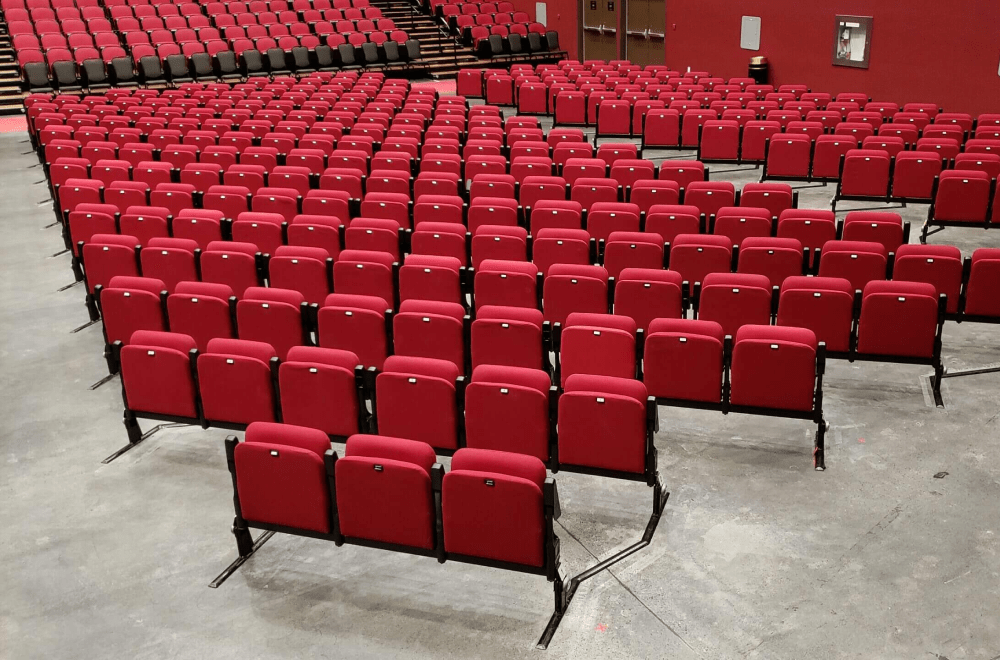 Immobile seating solutions are best used in venues that don't need the ability to alter their seating structure. Certain auditoriums, arenas, theatres, and lecture halls can benefit from fixed upholstery seating's permanency, where no setup or dismantling is necessary. For multiple seating options, integrate telescopic seating or portable seating with this seating solution.
Custom Options Include fit within a space, wood features, aisle lighting, removable drapes and/or panels, railings, colour, tablet arms, and armrests.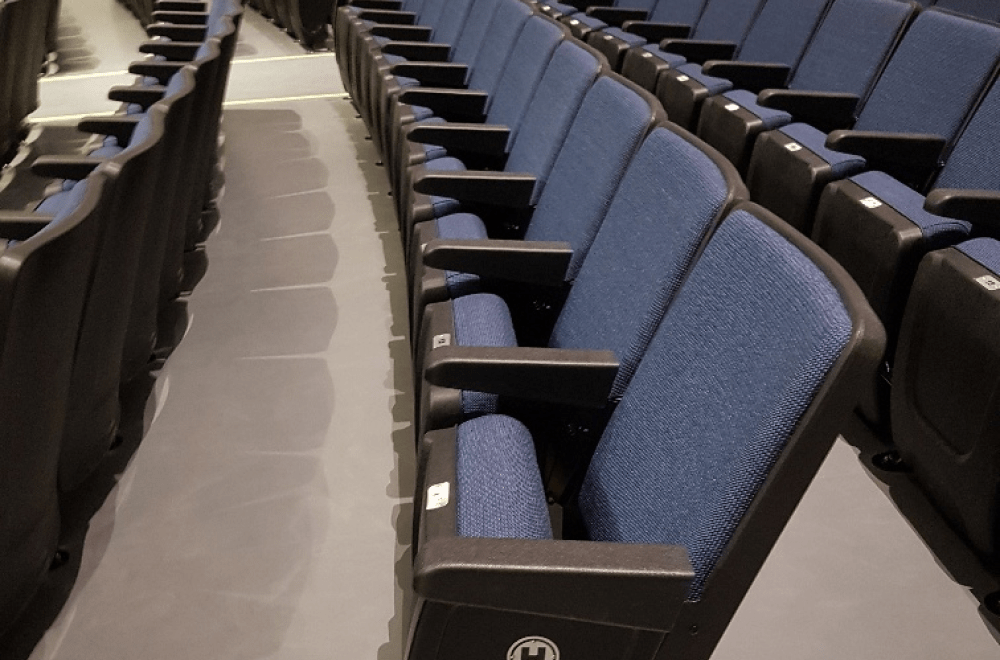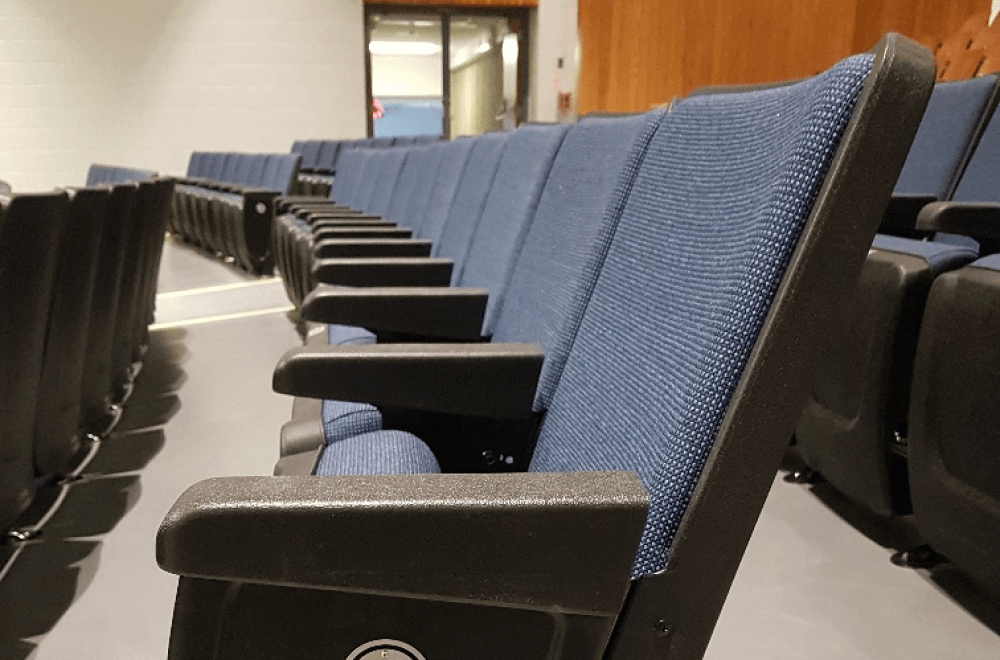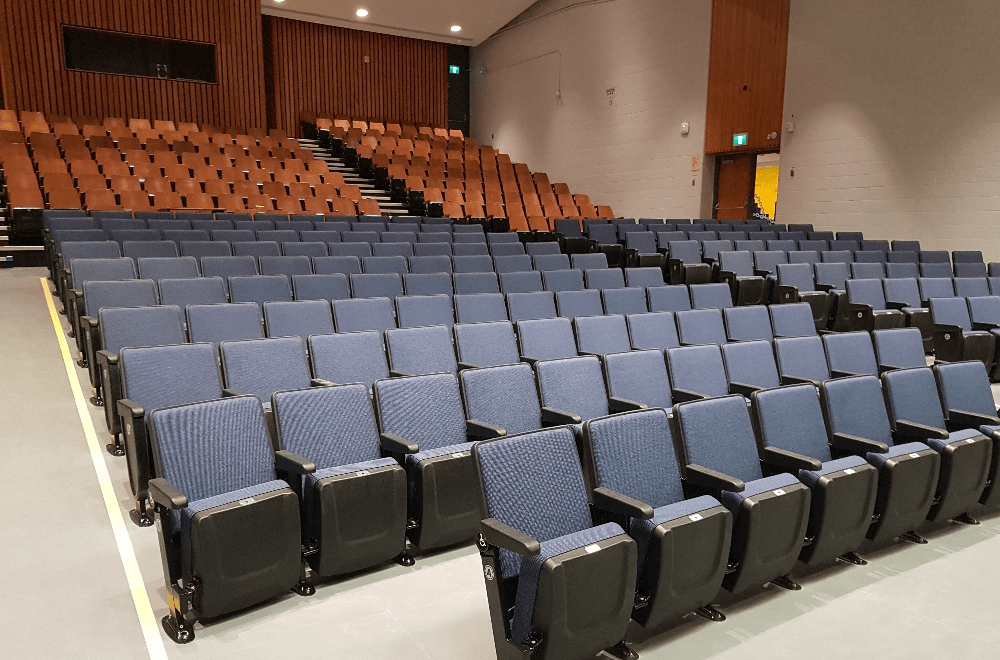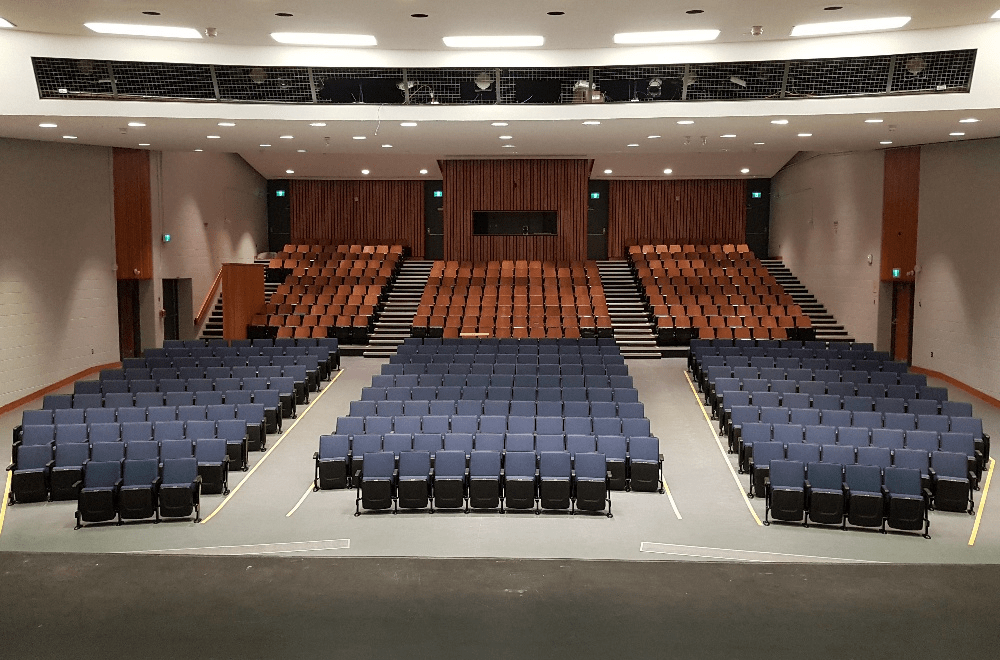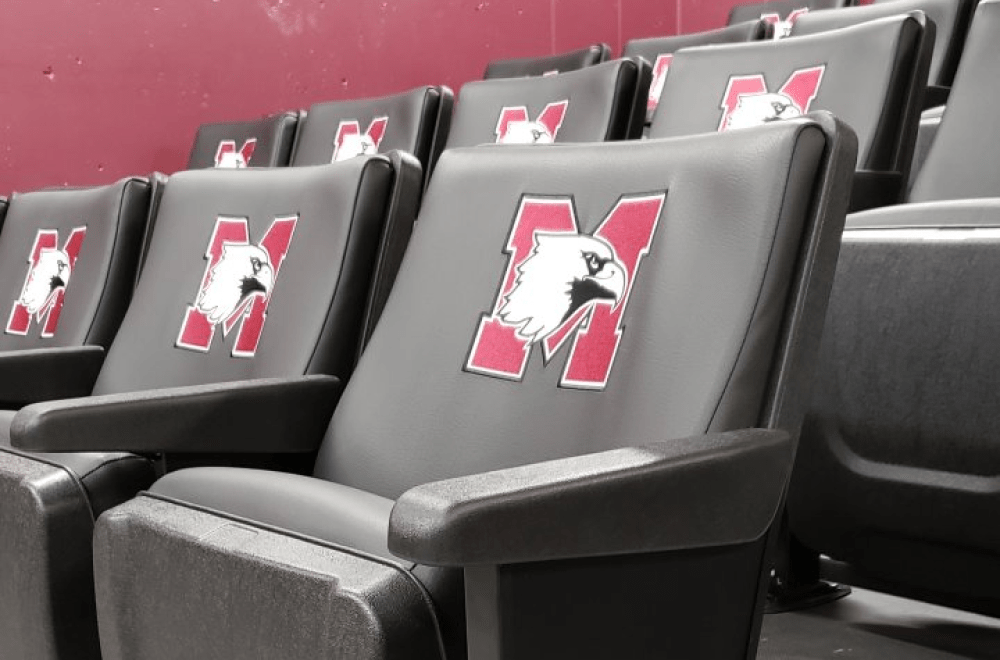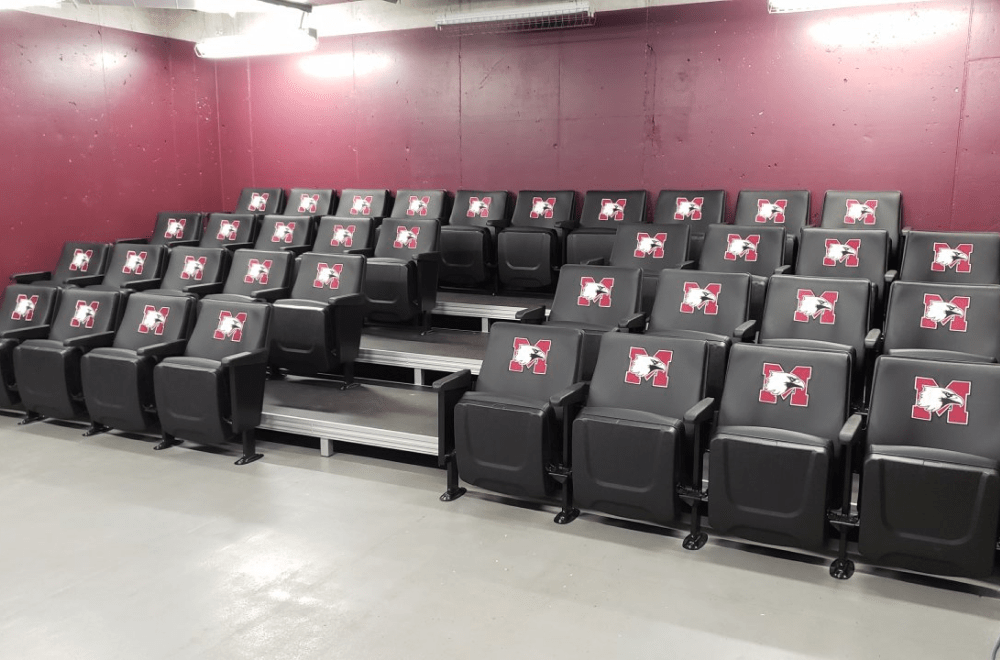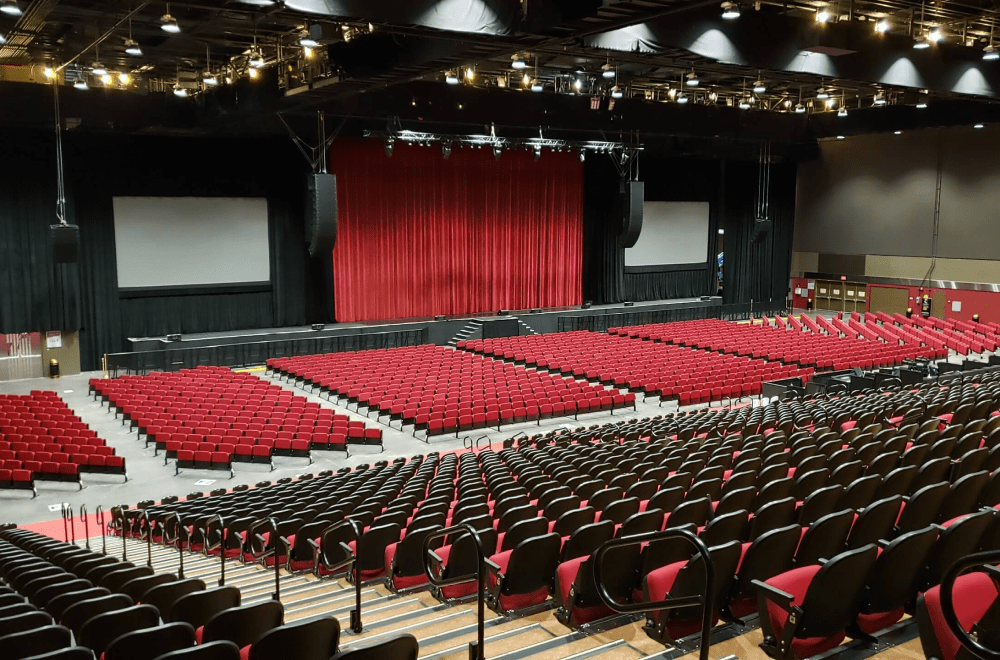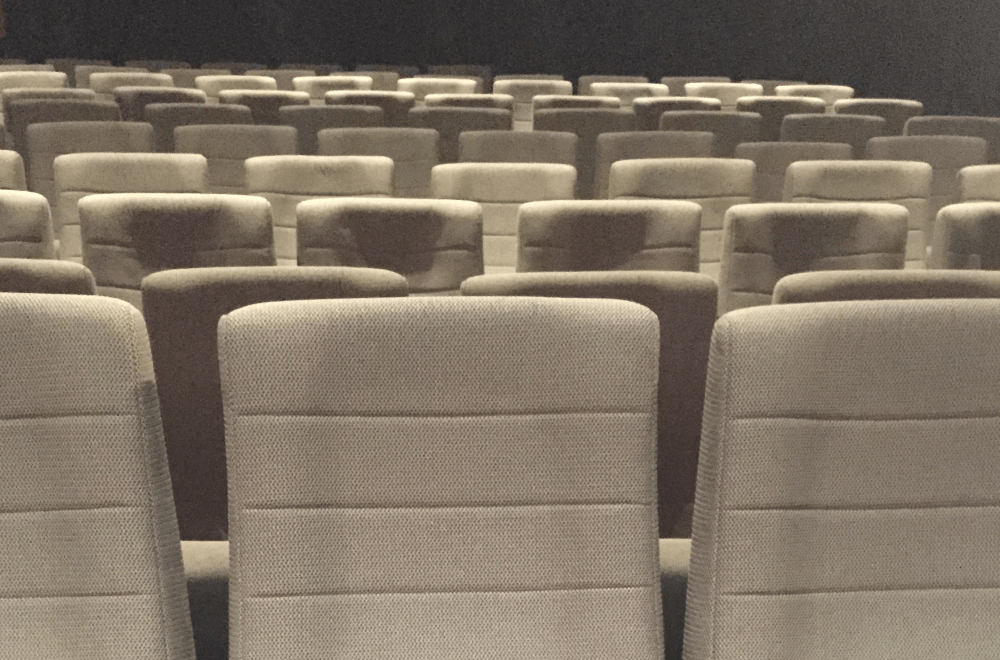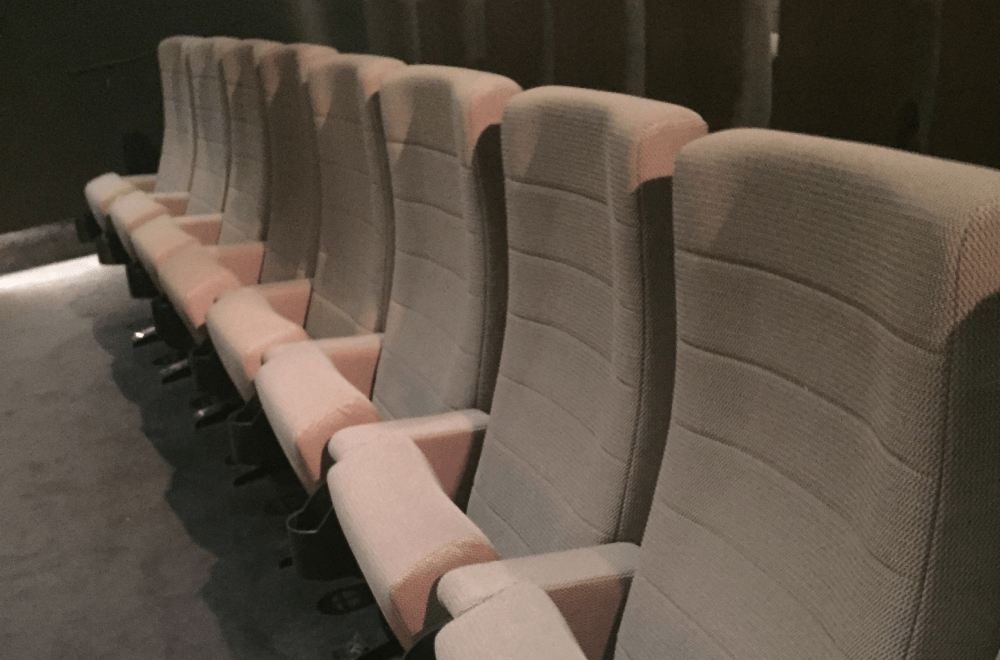 Refurbishing and Reupholstery
Bring life back into its original beauty! Have SDR restore material, wood backs, seats, and armrests to make your old facility look new again. This budget-friendly option is a great way to upgrade seating comfort for your visitors while requiring no major renovations. We'll work closely with you to help you achieve your design vision!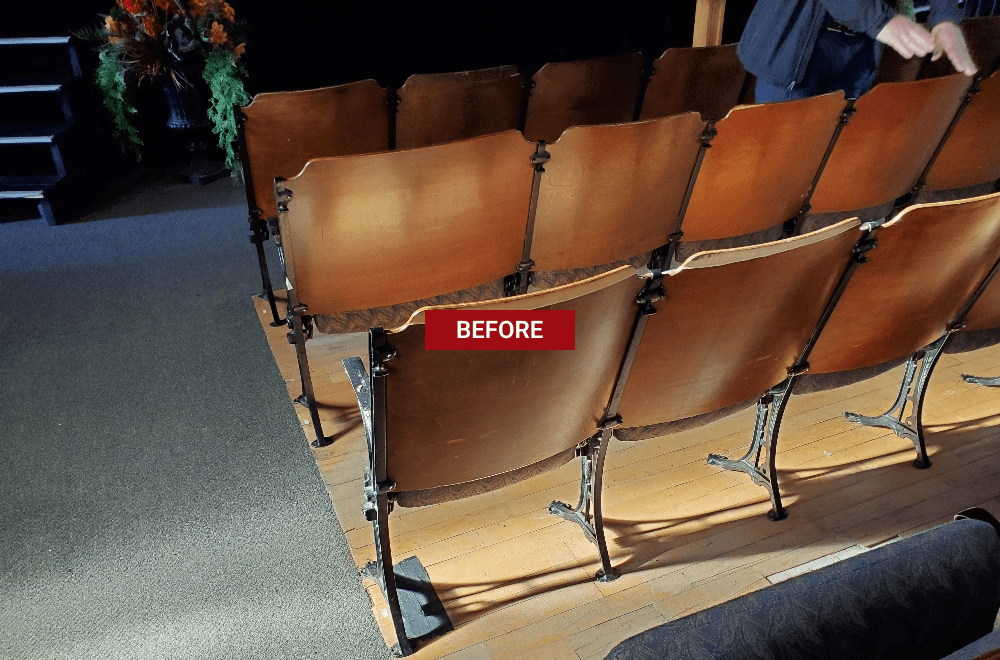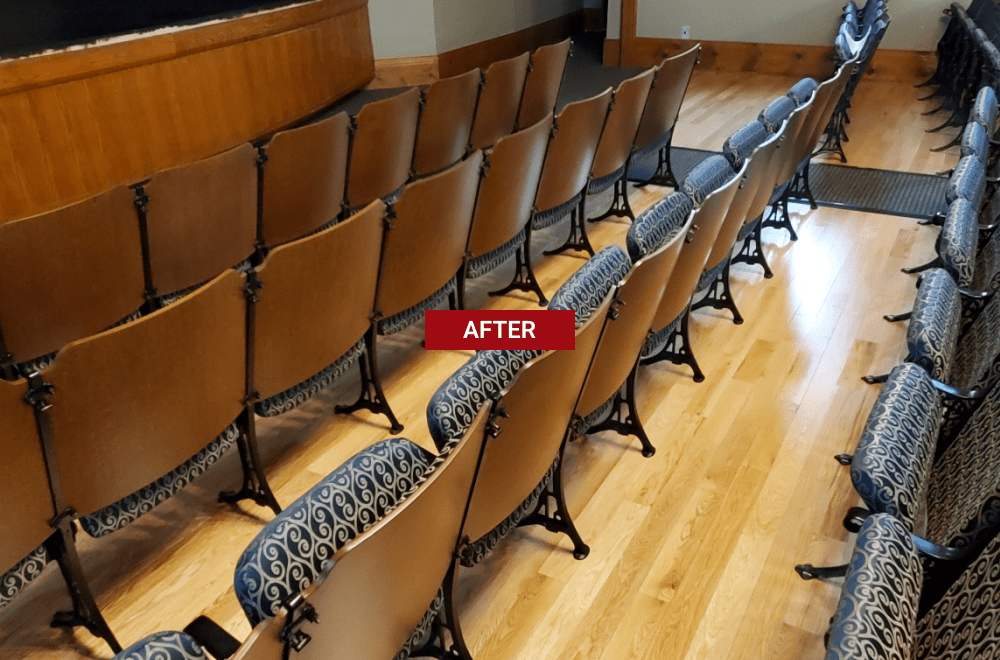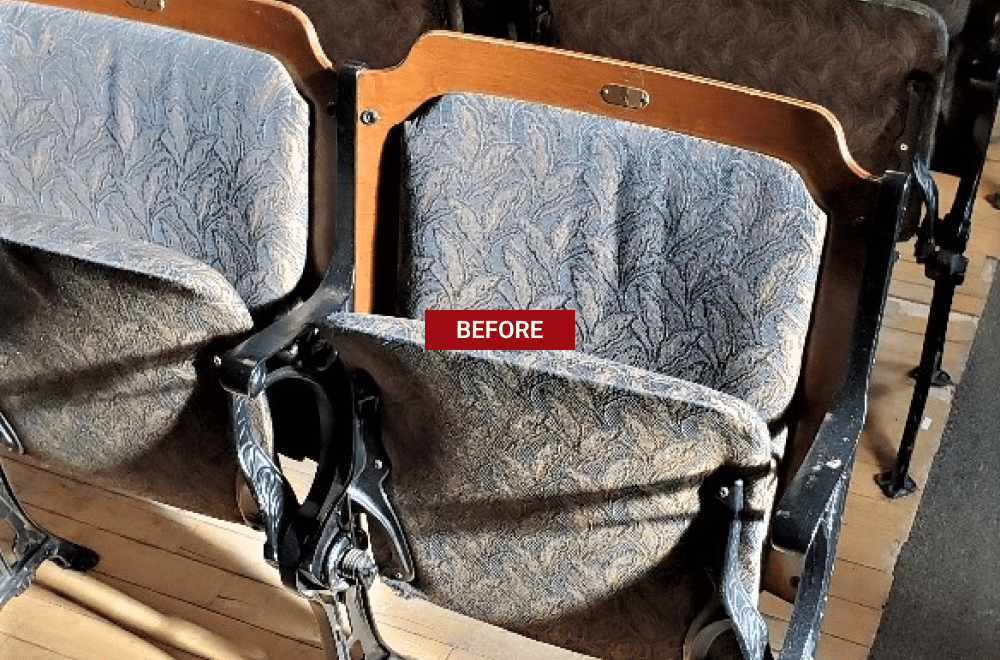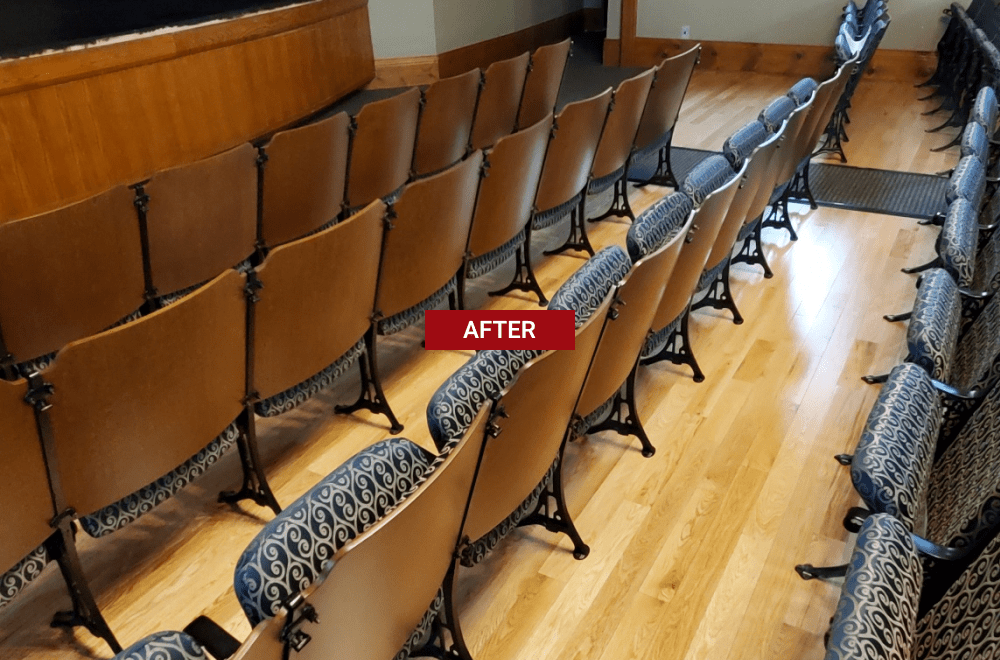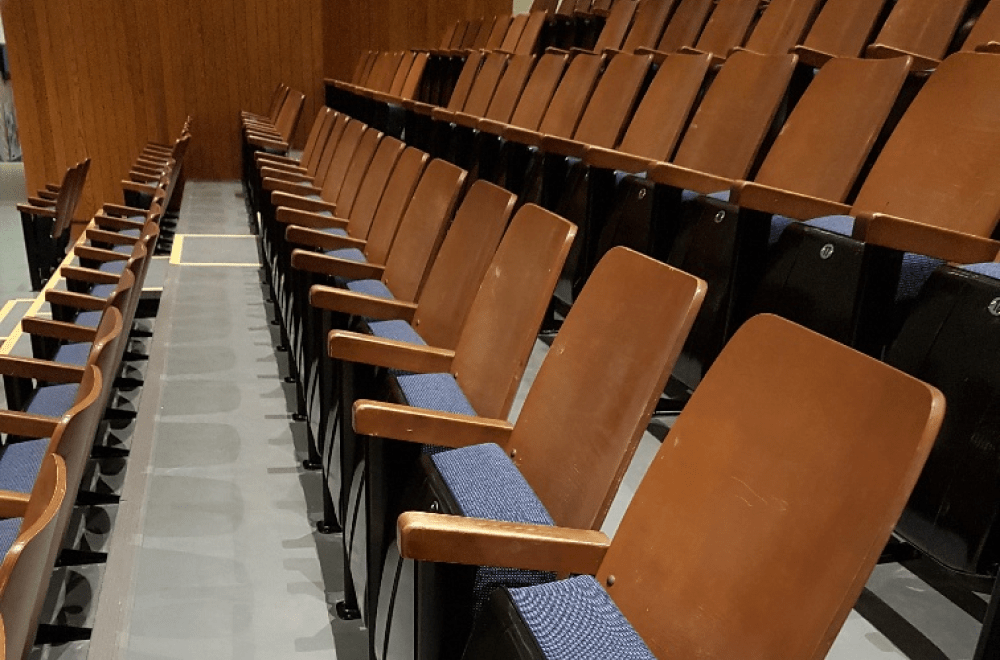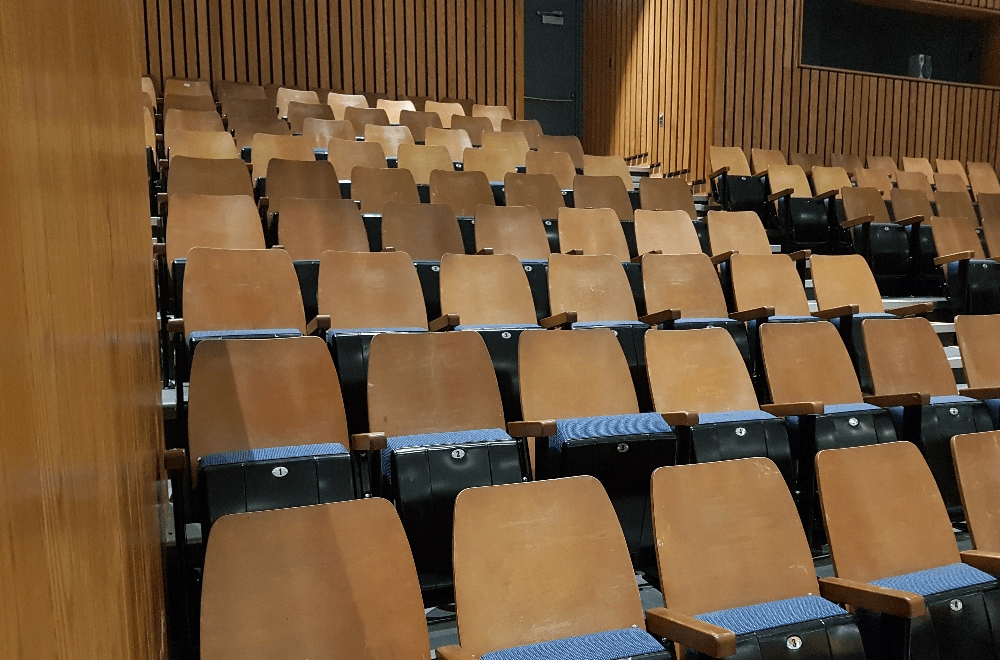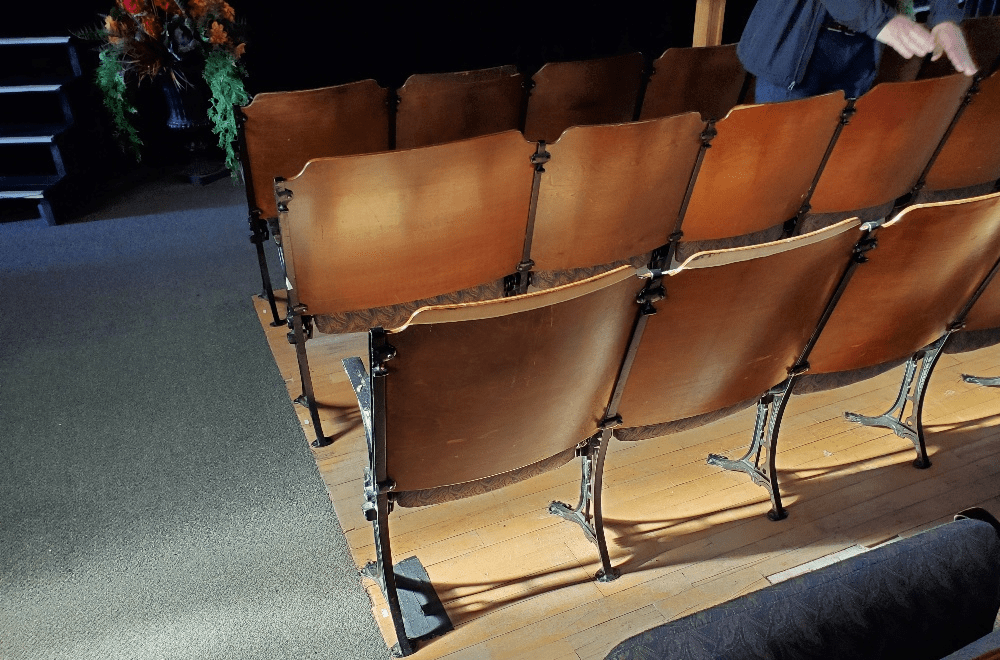 After installing your new seating solution, we pride ourselves on continuing to be a reliable source of maintenance and repair. Besides our product, we also provide maintenance for our competitor's seating installations. Save money, time, and inconvenience by trusting us to keep your seating solution in the best condition possible!